Zlatko Brajko (12 May 1964 - c. 18 July 1998) was a Croatian tourism entrepreneur from the island of Brač who went missing in the summer of 1998. His cadaver was found on the 18th of June in the Tyrrhenian sea floating in an area between the island of Capraia and the city of Livorno, Italy. He was identified in March of 2019.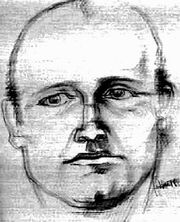 Case
Brajko was last seen on the 1st of July 1998 in his home town of Bol on the island of Brač, Croatia. He was a tourism entrepreneur intent on expanding his business activities to include organized tours for German and Italian tourists. Brajko was featured in a 1991 interview for The Washington Post commenting on the impact of the War in Croatia on the tourist season. Brajko owned a personal motorboat and he frequently used it for leisure. He also expressed interest in doing humanitarian work in Africa.
His naked cadaver was discovered near the Italian island of Capria on the 18th of June 1998. His body had been floating in the Tyrrhenian sea for days. He had extensive sunburns over his body, a Casio wristwatch, a single size 47 Vogel brand shoe and a wedding ring with the name Caterina engraved. An autopsy performed in Pisa revealed the cause of death to be drowning. Foul play was ruled out.
The lead investigator in the case, Ilario Sartori, could not solve the case before his retirement but continued to search through modern databases of missing persons from EU countries. He made the connection with Brajko after finding his profile and noticing a distinctive hole in the chin much like the one the unidentified decedent had. A positive identification was made in March of 2019.
Sources