Wyandotte County Jane Doe was a female whose skull and ribs were found in a wooded ravine in Kansas City, Kansas on October 12, 1999. Additional remains were later found on November 1, 1999.
Characteristics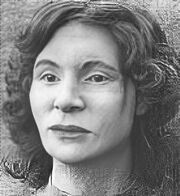 She had been involved in a traumatic event before she had died, such as a vehicle accident.
She had a fractured jaw that was wired together. The writing should have been removed as the fracture had healed.
She also had a healed fracture to the left temple area that was indented, which would have been noticeable to anyone looking at her.
There was some evidence of an old blunt traumatic injury to the forehead.
The left 2nd rib was fractured. There were also some arthritic changes in the lower left ribs.
Her last lumbar vertebra showed spondylolysis.
Exclusions
Sources