Wayne Shank


Name
Wayne Shank

Sex
Male

Found
September 11, 2008

Location
North Bay, Ontario

Missing from
Simcoe, Ontario

Identified
November 22, 2018

Span
10 years

Age
29 - 30

Cause of death
Drowning

Wayne Shank (1947 - October 1, 1977) was a young man who drowned in the waters of Marten Lake in 1977 when the boat he was fishing on capsized.
Case
Shank and his father-in-law, James Anderson, were fishing in Marten Lake in Ontario on October 1st, 1977 when their boat sprung a leak after hitting a log or some other object in the water.
Shank and James hung on to the overturned boat for several hours before Shank slipped beneath the waves. James was eventually rescued and made it to the coast but no signs of Shank were noticed at the scene. A search for his body was unsuccessful and a death notice was published before the end of the month.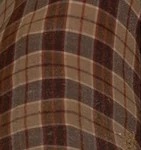 On September 11, 2008, more than 30 years after the incident, a male torso was recovered from North Bay, on the shore of Marten Lake. He was found wearing brown checkered pants and a white undershirt and carrying a small pocket knife held inside of a vinyl or leather case. Since no ID or other methods of identification were found with the decedent, he remained unidentified until late 2018.
Identification
In early 2018, Shank's daughter Tracy Resler, of Lethbridge, Alberta, was on a forensic website for missing people in Ontario. The site had allegedly recently been updated with new information that included a swatch of green fabric. Even though Tracy Shank was only seven when her father drowned, the fabric looked familiar. She then called her father's family and told them they should look into it further.
Officials at the Centre for Forensic Sciences in Toronto took DNA samples from direct members of the family. Later, a test determined that the torso recovered 10 years ago belonged to Shank.
Links