This article or section may have been copied and pasted (or closely paraphrased) from another source. Please adapt this information by editing this article to remove any non-free copyrighted content.
"Walter Rice" is the name used by a man whose decomposing body was found in a trailer in 1993. Despite the fact documents appeared to confirm his identity, investigators are unsure whether they were legitimate.
Case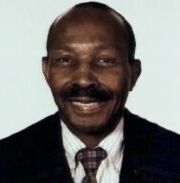 Walter lived alone in a trailer on Oak Street in McCormick, South Carolina. He rarely talked to his neighbors and no one ever came to visit him. On January 25, 1992, Walter was involved in a single car accident. He took a taxi cab to his trailer. Following this, Walter's power and television were turned off due to inactivity and his mail was returned to it's sender. In March 1993, two strangers would attempt to break into the trailer. They broke the front window, and went to Walter's bedroom, only to find his decomposing body on the floor. They left the trailer in a panicked state and on April 5, 1993, a girlfriend of one of the robber's called the police, pretending to be a neighbor, stating that Walter's front window had been broken.
The medical examiner found that Walter had suffered a heart attack, likely on February 1, 1992. He also stated that the car accident Walter had been involved in could have attributed to his death. It was likely he tried to summon help but was unable to in time. Due to the fact none of his neighbors kept in contact with him, his body remained unnoticed.
Probate judge Ronnie Kidd was given the task to search through Walter's possessions and Ronnie found Walter to have an estate of 145,000 dollars. No will indicating any heirs was ever found and the case was even featured on Unsolved Mysteries in the hope someone might come forward to claim the inheritance. Ronnie received numerous tips over the years however they all turned out to be false. In 1996, Walter's estate was donated to the state of South Carolina.
Documents indicate Walter was born on July 6, 1920, in Abbeville, South Carolina, to Amanda and Edward Rice. He was the youngest of 8 children and never married or had any children. He had worked as a cook at the Griswold Inn in Essex, Connecticut, from 1973 to 1983, and lived without expense at a dorm for employees of the hotel. None of his colleagues could tell authorities much about Walter.
At two hospitals in South Carolina, he had listed relatives of Jane Rice and James Edwards, however the name Jane Rice was likely false, and James Edwards was actually a neighbor of Walter's. A passport found in Walter's possession indicated he had been to several exotic locations. This passport was reportedly traced to the CIA, who never commented on the matter.
Investigators no longer can confirm that Walter Rice was the decedent's real name. His social security number was fraudulent, and a birth certificate found in his possession which listed the hospital he was born at has no record of his birth.
Sources