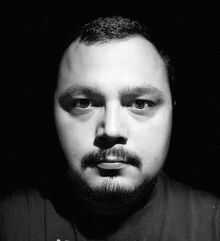 Hello! My name is Jason Futch, and I have been researching unidentified persons cases since 2010. My first case was the Lake City John Doe case, in which some information I revealed on Websleuths along with info from the National Center for Missing and Exploited Children's website, the LCJD was identified as Fred Paul Laster of Nassau County, FL. Ronnie Hyde of Jacksonville Beach, FL has been charged with Fred's murder and is awaiting trial. Shortly after these events, I assisted in the recovery of a long-term missing runaway named Sommer Dowda; after being missing for approximately four years. I was able to track her down based on my local connections to Lake City, as well as tips I received after posting in a local interest group.
Currently, I am the host of "True Cold Case Files"; a podcast that I share with Unidentified Wiki founder Nick Wagler; and am also the host of the upcoming podcast "Jason's True Crime Drive-In", premiering in May.
I am also a volunteer in a quest to find the identity of the Finley Creek Jane Doe, also known as the Union County, Oregon Jane Doe. I have also offered my assistance in the identity of John "Forrest" Doe in Lake City, FL and the disappearance of Kamrie Mitchell of Wellborn, FL.
If you would like for me to research a particular case in a quest to help resolve it, please reach out to me through here or via email at jasonfutch91@gmail.com.