Toronto John Doe was a man who was found deceased at the Woodbine Subway Station in Toronto, Ontario.
Characteristics
He was possibly European.
He had a receding hairline and his hair color was brown and gray.
He had long, wide sideburns measuring down to his ears.
His eyes were brown.
He had an overbite and there was visible decay on his teeth.
He had a slender/thin build and looked "emaciated."
His fingernails were very short, possibility from nail-biting.
A vertical 1 inch scar was on the inside of his wrist.
An old 1.5 inch "V" shaped scar on the right side of his chin.
Clothing and accessories
A blue, red, green, and white plaid shirt in a size large.
A white t-shirt in a size large.
A black belt with a silver buckle.
Green khaki pants in a size 36
Blue underwear.
White socks.
Black running shoes in a size 11 with two velcro straps and "Olympian" in red letters on the sides.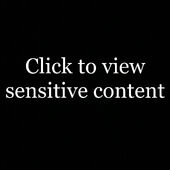 Sources