Spokane John Doe was a man who was found deceased in an area that was known to be a transient camp in Spokane, Washington on October 25, 1992. He was found lying on the ground by two men who realized that he was not breathing after one of them tried to wake him up. The men contacted a local store owner to call the police.
Spokane John Doe is believed to have been living in the area and all of his belongings were found nearby. He had died of acute pneumonia secondary to bronchogenic carcinoma.
Characteristics
Black and grey hair.
He had a mustache and beard.
Brown eyes.
A small mole on the left side of his nose.
A scar on the lower right side of his abdomen.
The second finger of his left hand had been amputated and had healed.
He had a scar on his upper left forearm.
He had no bottom teeth.
He was missing some of his upper teeth.
He may have been a smoker.
He may have had a history of lung cancer.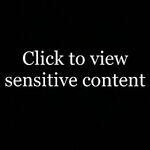 Clothing and accessories
Dark green sweat pants.
Grey corduroy pants.
A maroon pullover sleeveless sweater.
A T-shirt with "MIKE'S BURGER ROYAL" and a yellow crown design on the front.
A pair of grey socks with orange trim.
A pair of dark green socks.
A knit cap with "DAILY RECORD" on the back.
A wallet with multiple paper cards and food stamps inside.
An empty cigarette packet.
Glasses.
A red and white tobacco satchel containing a small amount of tobacco.
Sources