Orleans Parish Jane Doe was a woman whose remains were found near an exit of Interstate-10, near Littlewoods, Louisiana, on December 3, 1982. She was a victim of serial killer Samuel Little.
Case
Partial skeletal remains of this woman were found on December 3, 1982, near an I-10 on-ramp in Orleans Parish, Louisiana. Samuel Little confessed to killing her, stating that he had met the woman in a bar and took a liking to her, and he later brought her a gold necklace, which was found on the body upon discovery.
Characteristics
According to Little, she had blonde hair and blue eyes.
Her nose had previously been broken.
She had dentures.
Her left forearm was possibly amputated.
Clothing and accessories
A thin gold necklace with small gold balls every two inches, brought by Little.
Brassiere.
Panties.
Blue jeans.
Socks.
A belt with a buckle that bears either the initial "C" or a design.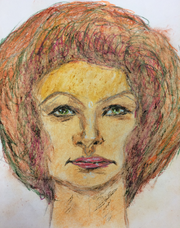 Sources