Nancy Grace Daniel was a teenager who vanished on September 6, 1976. Her partial skeletal remains were found in March 1977 near the shore of Lake Mann in Orlando, Florida. She was identified in 2014.
Case
Daniel was last seen entering a vehicle about five miles from where she would be located six months later. By Mary 1977, her skeletal remains were found at the shore of Lake Mann, concealed by aquatic plants. She was believed to be between the ages of 13 and 17, and she wore her hair in braids at the time of her death.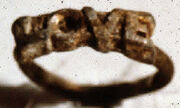 Some believe her case could be related to that of Orlando Jane Doe. Her cause of death was never determined, although there are suspicions of foul play. She was identified via DNA and by the clothing she wore upon her discovery.
Sources