This individual was recently confirmed to have been identified. Some details may change as more information is released publicly.
Mary Jensen was a woman whose remains were found in the Mississippi River between Childs and Warner Road, in Saint Paul, Minnesota.
She was identified on August 2, 2022 by the DNA Doe Project.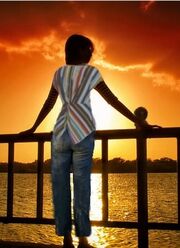 Clothing and accessories
Green, red, blue, vertically-striped shirt with thinner lateral stripes.
High-waisted blue jeans.
Brown, knee-high socks.
Size 5 underwear.
Size 8-9 shoes.
Sources