This article includes content which may be disturbing to some readers. Discretion is advised.
Madison County Jane Doe was a woman discovered in a bean field in Madison County, Illinois on July 20, 1990. She had been stabbed to death and then mutilated.
According to a Radford University article, serial killer Larry DeWayne Hall is a suspect in this case. Hall is speculated to be responsible for the disappearances up to forty-five women during the 1980s and 1990s. Many of Hall's speculated victims were young women that were sexually mutilated, like this victim, and/or found near Civil War memorials. He is currently incarcerated at a North Carolina federal prison for the 1993 kidnapping and murder of Jessica Roach.
Clothing and accessories
A pink t-shirt with blue palm trees and "Florida" imprinted on the front
White sandals with side buckles, size 7.
A white metal or silver ring with heart-shaped turquoise stone.
Exclusions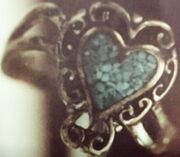 Sources