This article includes content which may be disturbing to some readers. Discretion is advised.
Long Beach John Doe was a young man found murdered in 1979. He is one of Randy Kraft's presumed victims.
Characteristics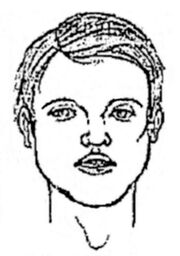 He had brown hair and eyes
His right front tooth was chipped
He had a scar on his left knee
Clothing
The victim was sodomized with a sock, that may or may not have belonged to him.
Sources