Judith Madeline Kelsey was a young woman murdered in Texas in 1985. She was identified in 2009 through fingerprints after those taken from her body were matched to those taken in a Florida jail eight days before she was found.
Case
It is known that Kelsey was native to Canada and had married in Texas in 1983. She had a history of prostitution, which had led to her arrest in Florida. She also had records of arrest in Texas.
Her family had last heard from her a few months before her death and were unaware of her fate until she was identified. Kelsey's murder remains unsolved.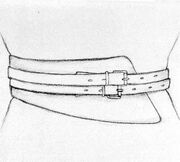 Media
Kelsey's sketch and morgue photograph appear in Karen T. Taylor's Forensic Art and Illustration.
Sources