This article includes content which may be disturbing to some readers. Discretion is advised.
Jaleeza Ann Lobdell was a teenage girl who was found deceased in Washington state in 2007. She was identified early in the following year.
Case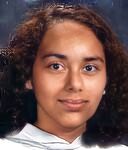 Jaleeza, who had a history of drug use and prostitution, was last seen on September 15, 2007 in the company of people she knew. Two days later, her body, burned beyond recognition, was found in an orchard. An autopsy indicated that she had very large amounts of cocaine in her system when she died. Authorities believe that Jaleeza died of a drug overdose at a party and that her body was transported across county lines. However, one medical examiner consulted by authorities believes that she was alive when she was set on fire, as carbon monoxide was also found in her system. Jaleeza was identified in March 2008 via DNA.
Sources