Gail Lynn Mathews was a 23-year-old woman murdered by Gary Ridgway in 1983. Her body was identified in 1985.
Case
Mathews disappeared on April 10, 1983. She entered a truck along a highway and wasn't discovered until September of that year.
Media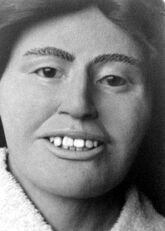 Mathews' photograph appeared on Cold Case Files on the episode "Obsession: Dave Reichert and the Green River Killer."
The 2019 series I Lived with a Killer includes Mathews' photograph and reconstruction alongside other Ridgway victims as their cover art.
The 2021 miniseries Invisible Monsters: Serial Killers in America displayed Mathews' photograph during various episodes.
Sources