Darlene Wilson Norcross (November 4, 1953 - 2014) was a woman whose skeletal remains were discovered in a wooded area in 2015. She was identified in 2019. She was not reported missing due to family estrangement. Her cause of death remains undetermined, and it's currently under investigation.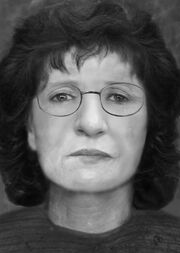 Characteristics
She had graying brown, shoulder-length hair
She had unique and expensive dental work, including implanted teeth.
She bore at least one child.
She likely wore glasses, based on a pair found near the remains.
Clothing and accessories
White, short-sleeved pullover with thin red and blue stripes.
Faded Glory blue jeans
SAS black shoes (described as expensive).
Two pairs of eyeglasses
Gloves
Water bottle
Blue denim bag with two handles.
Lighter from a "bull-riding event."
Chapstick
Sources