This individual's profile has recently been removed. While this implies the resolution of a case, no identification has been confirmed at this time.
"Alice" is the nickname given to an unidentified living woman, located in 2005. Her profile on Interpol was removed in December 2021.
Case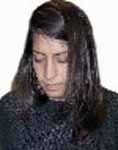 "Alice" was seen "loitering" in front of a restaurant in Paris, France during the night of December 16, 2005. She was uncooperative when questioned about who she was and where she was from. She was later relocated to Montreuil-sous-Bois, an emergency home for juveniles.
"Alice" now resides in a hospital in the Paris area.
Characteristics
Dark brown hair.
Dark brown eyes.
Pierced tongue.
Sources